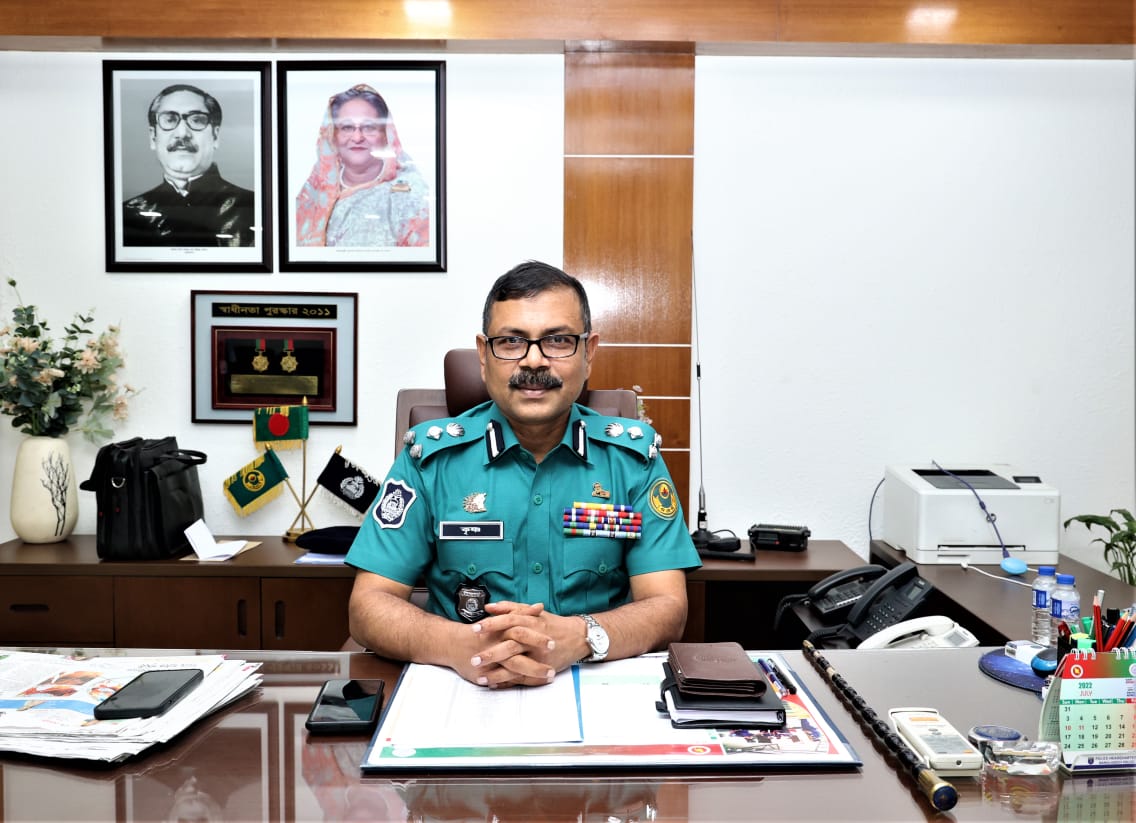 Krishna Pada Roy, BPM (Bar), PPM (Bar)
Police Commissioner
Chattogram Metropolitan Police.


Message
I would like to extend my special thanks and heartiest congratulations to the citizens of this port City, Chattogram.

Chattogram Metropolitan Police has started its digital journey. CMP has already launched Mobile Apps (Hello CMP) , surveillance camera. CMP has its own Facebook page named Chattogram Metropolitan Police ( Link https://www.facebook.com/cmp.ctg ) . Now CMP launches its own website named www.cmp.gov.bd

Our Vision is to make the city safe for all and our mission is to work for better and safer Chattogram. Our commitment is to ensure protection of life and property and to keep the peace and tranquility in the city.

A core function of CMP is to take all the possible steps to prevent crime, to identify the criminals and to bring them under the process of law.

It is our dream to maintain a crime and hazard free city life. We are trying our level best to establish a police friend society. To ensure that we have already connected people to our mainstream policing through community policing program. Recently we have initiated Hello Police Commissioner Facebook page and Hello OC program. However co-operation from all corners is highly expected to make our dream true.
I believe Chattogram Metropolitan Police (CMP) website will open a new avenue for all to reach our goal.